About Us
Locally owned and operated, Blue Bell Physical Therapy of Spring House has been the leading outpatient rehabilitation provider in the Montgomery County and Chester County areas since May of 1999. We specialize in physical and occupational therapies and focus on providing the highest quality of care to the members of our community.
Our programs have helped countless patients due in large part to our approach to the rehabilitation process. Our clinicians take the time to assess proper treatment and establish an individualized and highly adaptive therapy program designed to restore maximum function. We focus on achieving your personalized rehabilitation goals, whether that involves reintegration into the community, functioning more independently and safely in an assisted living environment, or you just want to get back in the game.
Blue Bell Physical Therapy of Spring House is the only local rehabilitation provider that is a clinical affiliation site for Thomas Jefferson University, Widener University, Harcum College, and University of Scranton. If these schools trust Blue Bell Physical Therapy with educating their physical therapy students than you can entrust them with your physical therapy care.
Blue Bell Physical Therapy of Spring House is committed to delivering excellence in the field of rehabilitation services. Our certified clinicians have countless years of experience helping members of the community regain mobility and function. To see all the ways Spring House Physical Therapy can help you, visit our Services page or call 610.275.0330 to speak to one of our clinicians.
Our Team: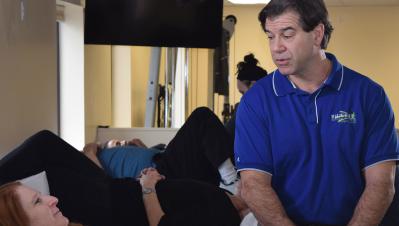 Nando Addari, MSPT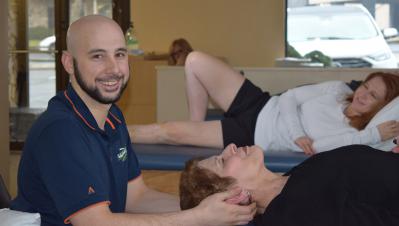 Dennis Iaccarino DPT, PT
Blue Bell Physical Therapy of Spring House is a proud Sponsor of the 2016 Whitemarsh Boys and Girls Basketball league: Click Here
Blue Bell Physical Therapy's is a proud Sponsor of Scoogie Events